How to Use User Experience (UX) to Optimize Your Website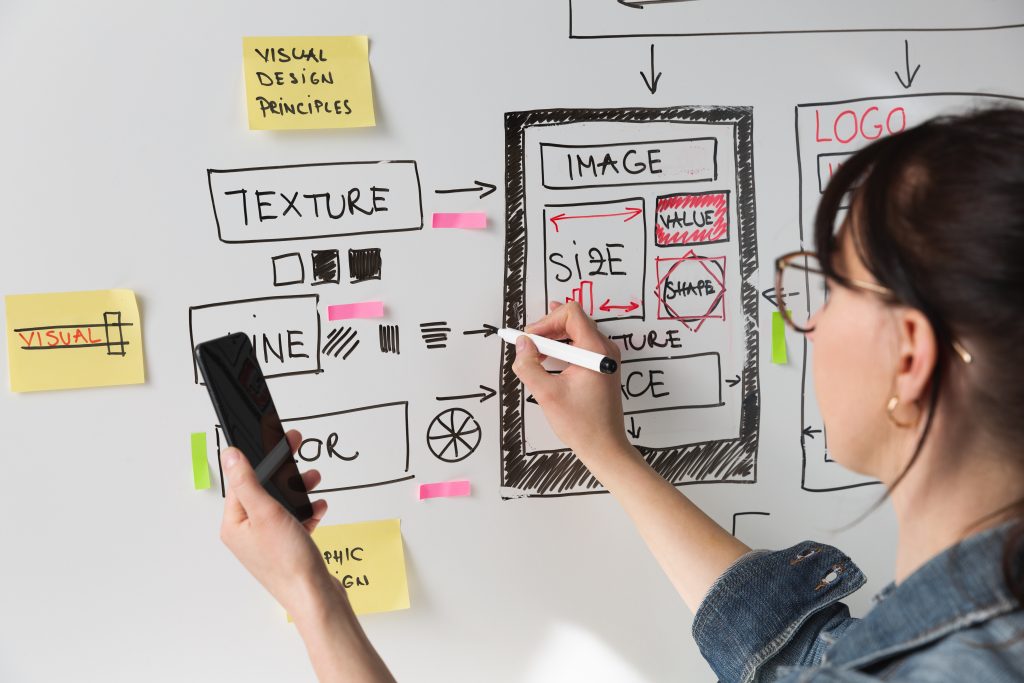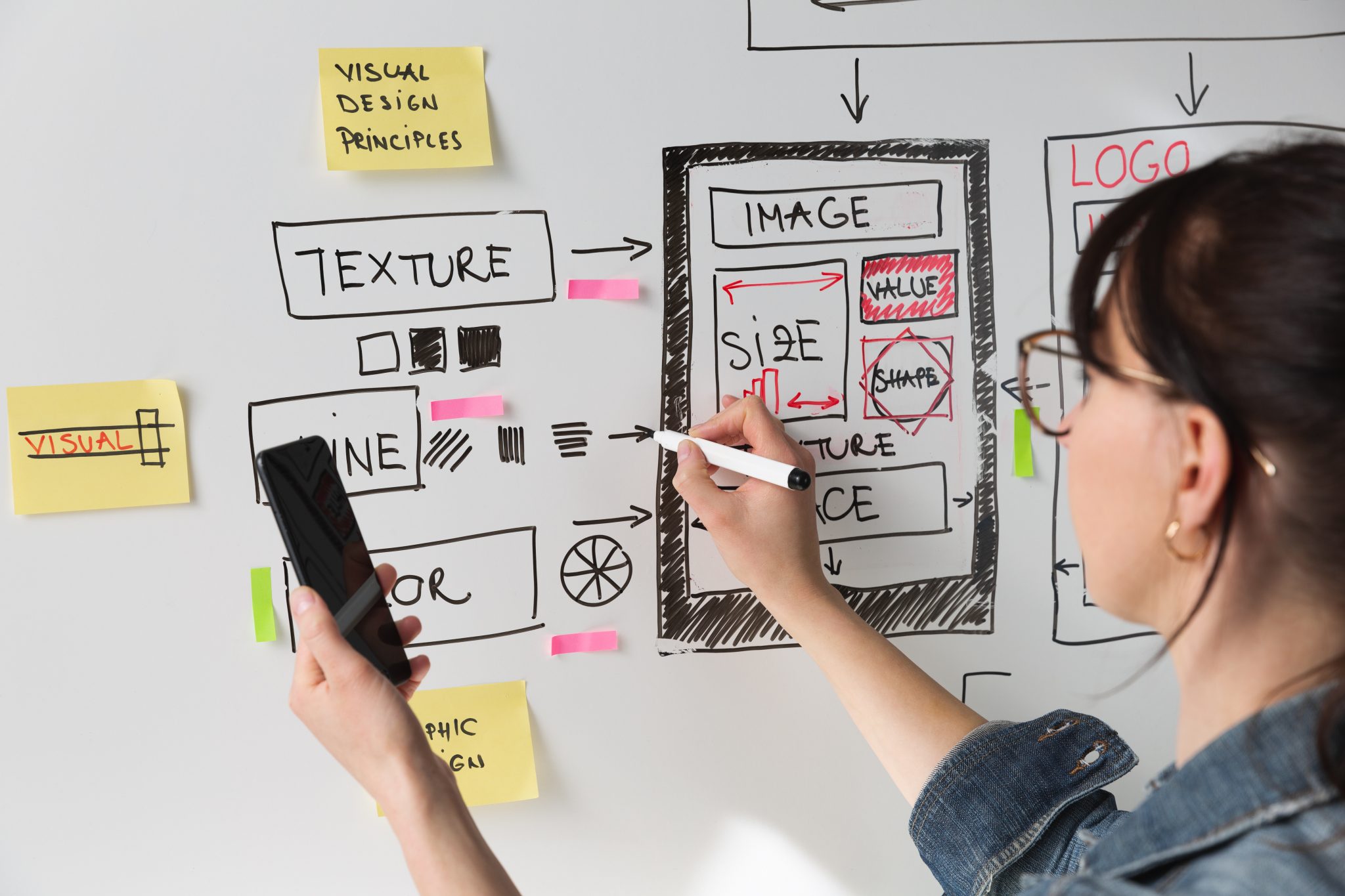 Whether creating a layout, adding features or writing content, you need to approach website development with the user's perspective in mind. You can create the most mind-blowing design and add images and graphics. However, if the website doesn't connect with your target audience, doesn't meet their needs or doesn't function well, a cool design won't change their opinion of the site ​​— or your company.
On the other hand, recent findings from Forrester Research suggest that a well-conceived, frictionless UX design could potentially raise customer conversion rates to 400%.
Creating a positive user experience on a website is a full team effort. The project enlists the help of a marketer, a web developer, a graphic designer, an SEO specialist, a content writer, a project manager, data analysts and— of course— you, the client.
Everyone works together to achieve one goal: to create a 100% positive experience for users when they visit your website.
Understanding the Essence of User Experience
When creating a meaningful experience for site visitors, you must anticipate their needs and pain points and design your website accordingly. It comes down to one basic question: What do users expect to see and feel when visiting your website?
1. Super Fast Page Load Times
When browsing the internet, users have low attention spans and even less patience with websites. So, you need to make sure your site loads fast. Ideally, every page should load within 1 to 3 seconds. If your site takes more than three seconds to load, your bounce rates will skyrocket.
According to Google, 53 percent of visits to a mobile site are abandoned if it takes longer than three seconds to load. Check out this Google report on page load times to see the correlation between page load speed and bounce rates.
[Note: To learn more about why your website is loading slowly and what you can do to fix it, we recommend reading 'Why Is My Website Loading Slow'']
2. Responsiveness
Responsive design is an approach to web page creation that uses flexible layouts, images, fonts, graphics and cascading style sheets. Responsive design aims to build web pages that detect the visitor's screen size and orientation and change the layout accordingly regardless of the device they're using.
The practice of creating a responsive website consists of a mix of flexible grids, layouts, images and the intelligent use of CSS media queries. Responsive design renders your site professional-looking on all devices. It also makes it unnecessary to maintain different versions of your website for mobile and desktop and saves you time, resources and effort.
Whether using a smartphone, tablet or computer, the user expects your site to look and perform smoothly without giving it a second thought.
3. Clear, Easy-to-Read, Relevant Content
When it comes to learning about your company, there are four things people want to know:
Who you are
What you offer
How your products or services solve problems or pain points
How you compare to the competition
These are the items they search for first on every main page of your site. Therefore, your content marketing strategy and brand message must be clear, concise and to the point. Keep your content as focused and targeted as possible. Also, group the content into small paragraphs and blocks. Add tables, titles and bullet points when possible.
4. A Clean Layout
Your website will look like either one big firework that captures and maintains the reader's attention or a big cluster of fireworks that overstimulate the reader and make them feel overwhelmed. Your goal should be to create one big firework. You achieve this by designing a layout that is clean, not cluttered.
A clean web design allows the reader to focus on the elements of your site that matter while weeding out the distractions. Here are some tips for a less is more approach to web page design.
Focus on the primary purpose of the page.
Make sure everything on the page has a practical purpose.
Shift that purpose onto the content.
Limit your color scheme to two or three tones.
Limit your use of videos, photos and graphics.
Don't be afraid of white space ​​— it naturally reinforces the focus of your content.
Add the most important content above the fold so readers will see it.
A clean website is simple and organized. It is designed to give the best user experience. Simplicity in design also means the page will load faster and be compatible with different screen sizes to make your content widely available.
5. Easy Navigation
"Navigation is an essential part of the user experience and your website strategy. A navigation system that enables visitors to find content by searching and browsing can not only improve the chances of visitors browsing your site longer — it can also improve the chances of them taking action on your site." – Anna Fitzgerald
The concept of website navigation is simple: Put things where people expect to find them.
Another way to look at it is this: Don't make items hard to find. As we mentioned before, website users have little patience with websites. Not knowing where an item is or taking more steps than necessary to find it can be irritating and can cause the user to bounce off your site.
So, keep your navigation simple, consistent and predictable. Consider these tips for creating easy navigation on your website.
Position the menu bar so readers can't miss it, and limit menu bar items.
Minimize the steps in the buyer's journey.
Keep your sitemap organized and logical.
Avoid large blocks of written content.
Ensure that content flows smoothly from the most important information to the least.
Add super essential links to the footer.
Add search bars where possible.
Simplify your forms and make them easy to fill out.
When your website has clear navigation, the flow runs more smoothly. Show your customers how easy you are to work with by incorporating the right navigation strategy on your website.
6. Media, Graphics, Tools and Links That Work
Digital marketing teams often get into trouble with website functionality because they do not implement a system of checks and balances to ensure everything is working properly on the site.
Sadly, it's not until they get a message or comment from a user that they realize something is wrong. What's worse is that most users will not waste their time telling a company that their website is not working. They'll just go to a competitor's site.
What's the lesson? Make sure you have a system to check and double-check to ensure everything on your site functions as it should. Check your buttons, forms, interactive tools, internal links, menu links, redirects, videos and graphics. Keep your content updated. Make sure your product or service information is accurate.
Improve Your Website's User Experience with Lucid's Website Development Services
Get more qualified leads and happy customers with Lucid's website development strategy. Let our team work with your team to improve your website's user experience. We offer complete website development services in Pensacola, Florida. Fill out the contact form below or call 850-760-0478 to get a free consultation.
We'll perform a free analysis of your website for common technical SEO issues and optimization best practices.