How to Increase SEO Brand Awareness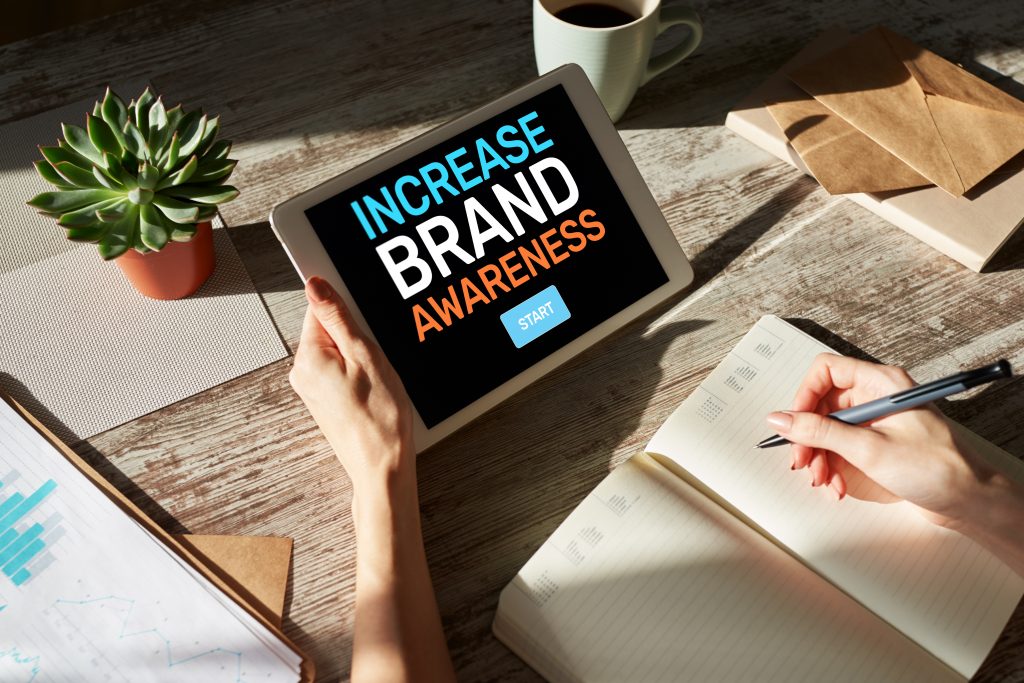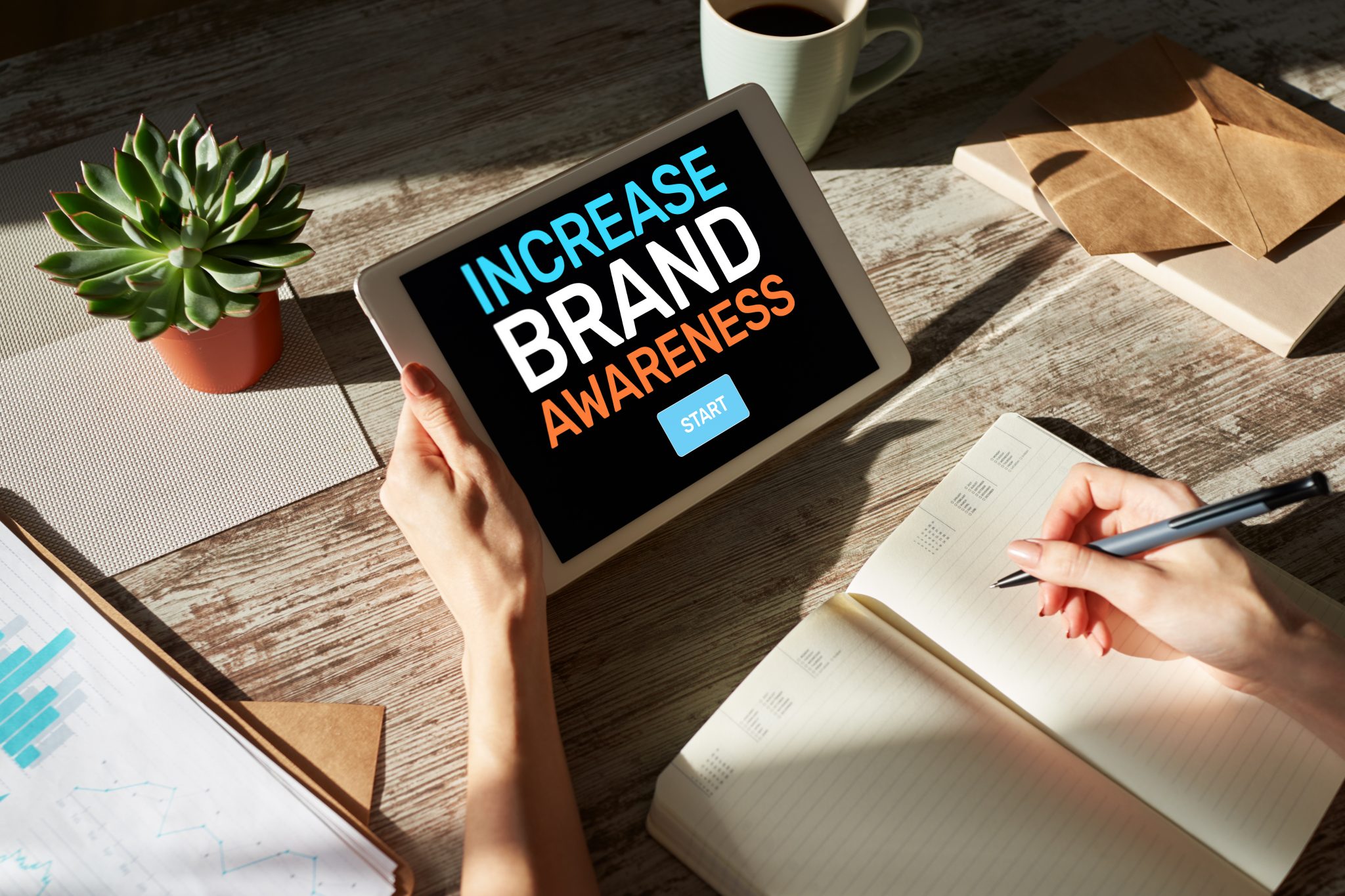 The primary purpose of a website is to convert qualified leads into loyal customers. When developing your website, you should optimize it to boost Google rankings, achieve greater brand recognition, attract more traffic and convert visitors into leads and engaged consumers.
You can accomplish these goals using a powerful SEO brand awareness strategy. Your website's speed, design, content, responsiveness and intent all play a role in your visibility. The easier your website is to find and access, the faster you draw qualified leads to your brand.
If you need a quick refresher on how to develop your brand, we recommend these blogs:
In the meantime, let's dig a little deeper into how to increase brand awareness as it relates to SEO.
How Does SEO Impact Branding?
Marketers can sometimes think in boxed, exclusive categories, planning their branding and SEO efforts separately. It is understandable because, in the marketing world, a UX vs. SEO mentality often gives the impression that you have to create a compromise or balance between the two.
However, this leads to a disconnect between a business' search engine optimization strategy and brand strategy, producing mediocre results. By integrating branding and SEO, you can generate organic traffic from search engines to increase brand reach and improve brand image.
"Search engine optimization isn't a topping you can just pour on top of your site. It's a base ingredient. It applies when you're building BRAND as well. When you launch your brand (and your site), you shouldn't dismiss search engine optimization for later." – Neil Patel
Instead, you should integrate SEO into your brand strategy. So, how does SEO impact brand awareness and visibility? How does it best position your brand in the market? There are several ways.
It creates higher rankings in search engine search results.
You can target your local market for your buyer persona to get more qualified leads.
SEO drives more traffic to your site from other sites via link building.
When executed properly, SEO can increase organic traffic and reduce paid ad spending.
SEO presents a clear picture of your organization's products, mission, vision and values.
SEO is cost-effective, helps you establish your authority in the market and increases your brand reach. It's a key component that you should include when developing your brand.
Effective Strategies That Create Powerful SEO Brand Awareness
During website development, digital marketing agencies often implement two types of SEO strategies to promote your brand and give it more visibility.
On-Page SEO
Off-page SEO
On-Page SEO
On-page SEO refers to optimizing the elements on a web page to improve rankings and user experience. Elements of on-page SEO include
Keywords
Title tags
HTML code
On-page written content
User experience (UX)
Readability
Internal links
URL optimization
Images
Videos
"To give users the most useful information, search algorithms look at many factors and signals, including the words of your query, relevance and usability of pages, the expertise of sources, quality of content and your location and settings. The weight applied to each factor varies depending on the nature of the query." – Google
What Google is saying is that the quality of the content on each page matters when matching a searcher's intent to your website. You need to develop a proven on-page SEO strategy using the elements above. That strategy is crucial to positioning your brand online and attracting more people to your site.
Off-Page or Technical SEO
Off-page SEO refers to the myriad of tactics you use to reinforce the content on the page. Many of these techniques are behind the scenes and can include front- and back-end web development ​​– hence, the term off-page. Elements in this strategy often include
Link building from other sites
Page load speed
Guest blogs
Customer reviews
External landing pages or ads
Content marketing
Social media
Structured data
Authority score
Google My Business (GMB)
While search algorithms and ranking factors are constantly changing, the consensus within the SEO community is that the relevance, trustworthiness and authority that effective off-page SEO offers is a game-changer in a page's ability to rank.
Something to think about: Off-page SEO relies on consumer behavior. As such, it applies to both organic and local SEO. You need to develop an off-page strategy that includes links or references from social media pages, landing pages, ads, traditional marketing, influencer marketing and other websites – all for conditioning consumers to visit your website repeatedly.
How to Create a Successful SEO Branding Awareness Strategy
An SEO strategy is a step-by-step process that begins with creating content and reinforcing it with the on- and off-page SEO elements we mentioned above. Your process may look like this:
Step 1: Perform an SEO Analysis or Audit
Whether you have an existing site or need to rebuild your current website, the first step in your SEO branding strategy is to perform a thorough SEO analysis or site audit. An audit can include analyzing site indexing, SEO issues, backlinks, UX, keywords and written content. It also includes setting up a process for further analysis and reporting after you complete your site.
Note: Google offers amazing tools for analyzing your website's performance, including Google PageSpeed Insights, Google Trends, Google Search Console and Google Analytics.
Step 2: Perform Technical SEO
Improving your technical SEO requires a holistic approach, which means tackling a laundry list of tasks such as indexing, fixing errors and broken links, and creating internal links, sitemaps, redirects and improving page load speeds.
Step 3: Perform Keyword Research and Analysis
Keyword research is researching and identifying the best primary, secondary, LSI, geo-based and long-tail keywords to use in your website content. The best keywords match common search queries from qualified leads in your target market.
Step 4: Develop a Content Marketing Strategy
When developing a content marketing strategy, you want to use an inside-out approach. Start with your core pages (Home, About Us, Products, etc.). Pages should include authoritative, relevant and readable content. Enhance the content with keywords, internal and external links, images, videos and graphics. Make sure the messaging and information reflects your brand.
Step 5: Create an Omnichannel Strategy (Off-Page SEO)
You need to get the word out about your brand and website. Since we know that off-page SEO is vital to your success, you need to create multiple channels that direct traffic back to your site. Link back to the site using social media, emails, guest blogs, landing pages and other external sites.
Get More Visibility with Lucid's SEO and Branding Services
If you have a great business but can't seem to get a foothold in your market, we can help. Lucid Advertising offers SEO and branding services in Pensacola, Florida. To learn more about how we can help you with your branding strategy, fill out our contact form below or call us.
We'll perform a free analysis of your website for common technical SEO issues and optimization best practices.