Contemporary Approaches to Marketing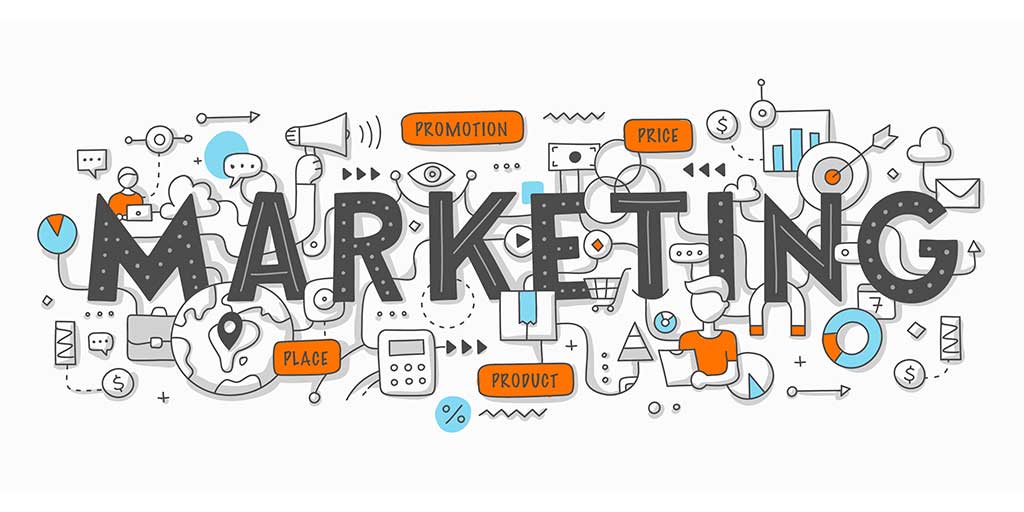 The focus of contemporary marketing extends beyond merely attracting new customers. Today's marketing strategies also include instilling customer loyalty and a sense of brand devotion, thereby creating a more sustainable business model. This new way of viewing product or service promotion drastically changes how a company operates when expanding its market reach to a target audience.
Rather than looking at sudden bursts in customer acquisition, contemporary marketing looks at the long run. How do companies reach a target market and then develop long-term relationships with customers? How do businesses view their relationship with their customers? What market plan is a company implementing to establish its brand as a mainstay in their industry? Let's answer these and other questions below.
Market Orientation: Meeting the Needs of Consumers
A healthy contemporary marketing strategy includes prioritizing the needs and desires of consumers and creating a product or service that satisfies the needs. While there is nothing new about market orientation, what is different in the contemporary arena is that the marketing strategy is as aimed toward current clients as it is potential future clients.
For instance, modern market orientation strategies may include:
An analysis of current client behavior
Foreseeing the future needs of current clients
Identifying weaknesses in customer service
Developing a top-notch UX (user experience) platform on your website
Offering discounts or early-bird specials to current customers
Thus, market orientation is geared toward maintaining current relationships as well as attracting potential customers. Companies who practice internal market orientation constantly ask, What are the needs of our current customers and how can we meet them?
Marketing Mix: Contemporary Promotion in the Market
A marketing mix refers to strategies or actions that a company utilizes to promote its products, services or brand in the market. The marketing mix typically includes the four 'Ps': product, place, price and promotion.
1. Product
Product refers to the products or services that you are offering to the market. The quality and dependability of the product may be the core determining factor in whether a client stays loyal to your company. Therefore, it is imperative that you create products/services that meet needs and instill confidence in your brand.
2. Place
In marketing, the place refers to the point of sale (POS). The goal is to attract the customer and remove all obstacles to the purchase. This may involve creating an easy-to-use e-commerce site, a simple app or correct product placement in your brick-and-mortar store. Being at the right place at the right time with the product is essential for holding your customer's attention.
3. Price
What is the current value of your product? The price depends on various factors such as market demand, product quality, competition and cost of production. The most important factor when determining your price is that what you ask for needs to align with what your customers expect and are willing to pay.
4. Promotion
Promotion can include different types of marketing such as digital marketing (website, social media) or traditional marketing (TV ads, brochures, flyers). A marketing manager and their team use as many marketing channels as possible to reach and engage with their audience in the most direct and clear way.
How Contemporary Marketers are Reaching Their Audience
One of the contributing factors to successful brand promotion is cultural relevance. A brand must connect with their audience in a meaningful way within the context of cultural trends. There are three effective ways that companies achieve this:
1. Cause Marketing
Cause marketing is the cooperative effort made between a for-profit and a non-profit organization, in which both benefit while helping others. Cause marketing boosts a company's reputation and instills confidence and trust from consumers. Cause marketing makes the most sense when a company shows concern for a worthy cause within their industry. This type of alignment makes their involvement in a cause more authentic and natural.
2. Event Marketing
Event marketing is the experiential promotion of a product, service or brand. This type of marketing typically involves direct interaction between a company representative and the target audience. The company can organize and execute an event (product launch) or participate in an event (convention). While the focus for the audience may be the event, the company's objective is to promote a product or service.
3. Green Marketing
Green marketing can attract a sizable segment of emerging consumers that are conscious of environmental issues. Green marketing may include using sustainable materials, reducing excessive packaging, eliminating wasteful manufacturing processes or preferring digital marketing over traditional marketing to save resources. Green marketing is good for the planet and can be beneficial for the company.
Need Some Strategies for Contemporary Marketing? Contact Lucid Advertising
At Lucid, we provide a wide range of marketing tools that help you expand your market reach while targeting the customers you want. We deliver measured results that reflect your brand and help you reach your goals. To find out more about our services, call us at 850.760.0478 or fill out the quick contact form below, and we will be in touch.
We'll perform a free analysis of your website for common technical SEO issues and optimization best practices.