How to Use Your Website as a Marketing Tool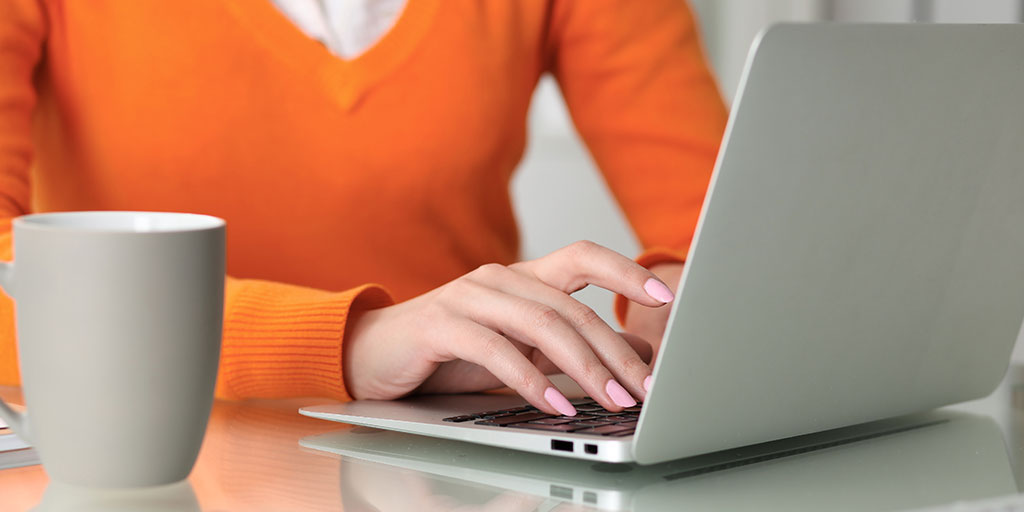 In 20 BCE, the Roman emperor, Augustus erected the Milliarium Aureum, a monument that symbolized the starting point for the road system that spread throughout Italy and the rest of the Roman empire. From this system, the phrase, "All roads lead to Rome," was coined. When it comes to web development, your website is the Milliarium Aureum, the pivotal point at which all your digital marketing efforts begin and end.
Even with all the trends surrounding YouTube, social media, email marketing, and mobile advertising, none of these platforms create more potential leads or present a more professional image than your website. It is the online headquarters of your operation and should always be the endgame of every promotional strategy and marketing channel.
Below, we look at essential strategies you can utilize to turn your website into a powerful marketing platform that converts leads into customers.
Strategy 1: Direct All Marketing Efforts Back to Your Website
With all the benefits of using social media or email to get the word out about your products or services, they are only a fraction of your digital marketing strategy — or at least they should be. You should be using every available marketing channel to increase traffic back to your website.
For example, let's say you create a post about a new product on Facebook. You have a high-quality photo, perfectly written content, and a stellar call to action. You get one hundred likes and some engagement through viewer comments. However, you're missing the most important ingredient: a link back to your website. You just cut your marketing effort in half with the likelihood of a lower conversion rate.
The rule of thumb is this: Every marketing channel should point back to your website. Are you sending an email, posting on Twitter, or creating a YouTube video? Link it back to your website. Are you writing a blog on your website? Promote it on all your marketing channels and send a link back to the blog. This creates ongoing traffic back to the site. Never end your efforts with your marketing channels. Instead, direct your viewers back to your digital storefront.
Strategy 2: Use Organic Search and Ads to Improve Online Visibility
Organic search is the primary source of all website traffic. Therefore, if you do not optimize your website for visibility and readability, your competition is taking all your potential leads. Search engine optimization (SEO) and Search Engine Marketing (SEM) are at the heart of digital marketing, giving your site leverage in your industry.
There are dozens of tools available that can help you optimize your site. Digital marketing agencies often utilize advanced tools such as:
Google AdWords
SEMRush
Clearscope
Yoast
Google Keyword Planner
Google Trends
In addition, there are numerous SEO strategies that you can use to enhance your website's marketability. For instance, add keywords to elements in your content, such as your title, subheadings, paragraphs, meta tags, and meta descriptions. Your content also needs to be highly readable, organized well, and structured into small paragraphs or sections.
Strategy 3: Give Your Website a Physical
In many cases, the first person to discover a problem with your website is a visitor. They may notice issues such as a page that takes forever to load, a video that doesn't play, or that your site looks weird on their iPhone.
When was the last time you performed a full SEO health check on your website? Also known as a site audit, an SEO health check measures your Google ranking, identifies areas you need to improve, and indicates whether your current marketing strategy is working. Elements you should check:
| | |
| --- | --- |
| Backlink profile | Site's loading speed |
| Unique meta tags (no duplicates) | Unique content |
| Broken links | URL length and structure |
| Proper keyword use and strategy | Site accessibility (robot files) |
| Google search accessibility | Fresh content (updated regularly) |
How often should you perform an SEO health check? Answer: every six months. However, if you are a larger brand and have a more complex website (i.e., lots of media or an online store), or if your website gets a lot of traffic, you may want to run a check once a month.
Strategy 4: Improve User Experience or User Interface
Have you ever heard the term, bounce rate? This marketing term represents the percentage of site visitors that land on your website but leave without viewing any other pages. In other words, they came, they saw, and they bounced. The last thing you want on your website is a high bounce rate. So, the question you need to ask yourself is why people are bouncing so quickly.
One of the main reasons why visitors are not exploring your website beyond the first page is because you are providing a poor user experience (UX) or user interface (UI). What are these?
User Experience
In a nutshell, UX is every possible interaction that a viewer has with your website. It ranges from simply reading the content to viewing media, using tools, or pushing buttons. Whatever UX you create needs to be highly interactive, require as few steps as possible, and be easy to use or navigate.
User Interface
In broad terms, the UI is anything a user may interact with to use a digital service or product. This includes both hardware and software such as a screen, touchscreen, sound, lights, keyboard, or remote device. As with UX, UI must be super easy to use and require as few steps as possible to complete any task.
Strategy 5: Create an Easy-to-Navigate Sitemap
A simple sitemap helps Google crawl and index your website much easier. Google or other search engines can discover new pages faster and determine which pages are a priority. From a customer perspective, a sitemap that is easy to navigate has the fewest steps between discovery and conversion. To put it simply, how many steps does it take to convert a site visitor into a customer?
If there are too many options, too many clicks, and too much information, you will likely lose the lead. Therefore, you need to consider how many items to put on your menu, which items are a priority, and where to place your internal links. Your goal should be to create the clearest and shortest path to conversion.
Strategy 6: Don't Forget the Call to Action
A call to action (CTA) is a prompt on the website that tells the user to take a specified action. These are typically written as a command or action phrase, such as:
Sign up
Buy now
Contact us
Call today
Learn more
The CTA can direct the visitor to fill out a contact form, email the business, or call a phone number. It specifies what the reader should do to access a product or service. The CTA is a key element on a webpage, acting as a signpost that lets the user know what to do next.
Without a clear CTA, the user may not know how to purchase a product or sign up for a newsletter and is likely to leave the site without accomplishing their task. A CTA clarifies to potential customers which action to take next and helps remove friction in moving the user down the sales funnel.
Contact Lucid Today for Web Development Services
At Lucid, we provide a wide range of marketing tools that helps you expand your market reach while targeting the customers you want. We deliver measured results that reflect your brand and help you reach your goals. To find out more about our web development services, call us at 850.760.0478 or fill out the quick contact form below, and we will be in touch.
We'll perform a free analysis of your website for common technical SEO issues and optimization best practices.