8 Benefits of Content Marketing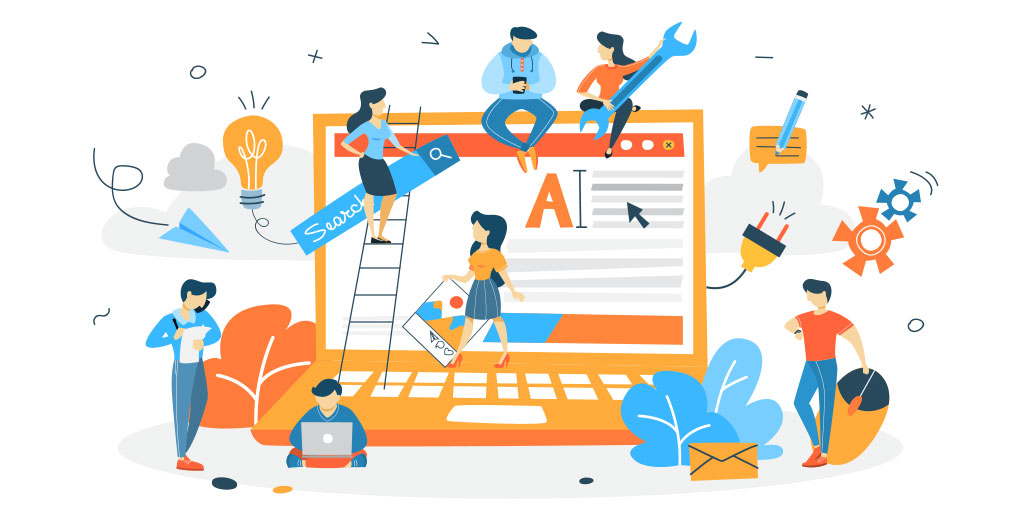 For some, content marketing is an elusive concept. For others, they're waiting for the next big digital breakthrough that will propel their company ahead of the competition. Wherever you are on the scale, one thing is for sure: your business needs a digital marketing strategy if you will compete in your industry.
Digital marketing gives you the chance to expand your market reach, cut advertising costs and convert more leads into customers. You can do more to connect with your audience while cutting your budget and effort in half. Best of all, you can outsource your marketing projects and partner with a third-party that can do more branding and marketing in a week than you have time for in a month.
Higher Search Engine Visibility
Regardless of how beautifully crafted your website is or how well your message connects with your audience, if your platform is not optimized for visibility – i.e., search engine optimization (SEO) – your site will never land at the top of a Google search. Therefore, it may as well not exist. Digital marketing utilizes best SEO practices to ensure that your site has a strong online presence.
SEO can include both on-page and off-page strategies that drive more traffic to your site. Digital marketing teams use content, media, backlinks, meta tags & descriptions, linking and various marketing channels to get your site to rank #1 in Google. SEO is not just a fringe benefit of digital marketing. Instead, it's at the heart of everything digital marketing is about.
Higher Domain Authority
Domain authority is a search engine ranking score that predicts a website's ability to rank on search engine results pages (SERPs). Domain authority ranges from a score of 1 to 100. The higher your score, the better your website will rank. When analyzing your domain authority, your objective goal should be to have a higher authority score than your competitors.
Several factors determine your website's domain authority score, including:
Total traffic
Backlinks to/from a variety of sites
Visitor time on the website
Total organic traffic to your website
Brand mentions from other sites
Return visitors
Digital marketing helps you boost your website's engagement and, in turn, domain authority. A marketing team can attract and engage a loyal audience by creating high-quality content and promoting your site on various marketing channels.
More Referral Traffic
While SEO is at the core of digital marketing, it's not the only tool or strategy that you can use to drive more traffic to your website. You can also create more online awareness through referrals. SEO takes time to produce your desired results. In the meantime, using social media, word of mouth, press releases or blog posts can get more visitors to your site.
However, you may not have the ability or bandwidth to devote to your marketing at this level. A digital marketing or branding agency has the team and the resources to get more referrals on your site. A marketing team can develop creative strategies that immediately put you in touch with your target audience.
More Social Traffic Through Syndication
Content syndication is a method of republishing content on other sites to reach a broader audience. Syndicated content increases your reach and brand awareness, and it builds links and can help drive more traffic to your original article. Syndicating your content gets your blog posts or web content in front of a different audience who otherwise would have never known your products or services existed.
Another way to get more social traffic to your site is through content amplification. Content amplification is using online platforms or channels to promote content. Marketers can use content amplification to boost your ROI and brand awareness. There are several ways to amplify content, including:
Paid ads
Blogs
Partnerships
Forum-based platforms
Social media ads
Increased Conversion Potential
When it comes to increasing conversion rates, there are endless digital marketing strategies that you can deploy to turn visitors into leads and leads into loyal customers. For instance, you can add pop-ups to your site, simplify your sitemap or navigation, improve your message and content formatting, add calls to action on every site page, create a reviews/testimonials page or clean up your website.
Digital marketing allows you to create the shortest path to conversion without wasting time or money launching a completely new strategy. Your digital marketing team can develop various strategies that improve your site's functionality and navigation while making your services and products more enticing.
Improved Customer Relationship
Digital marketing gives your company opportunities to improve customer relationships at every turn. From the first impression to the last, you can create a platform that creates a positive and hassle-free experience during each visit. Something as simple as an FAQ page, directions to your location or a more organized sitemap improves the relationship you have with your audience.
Using digital tools, you can make quick adjustments to your social media page, website or email campaign. Digital solutions also allow you to make changes quickly when you encounter customer complaints. This gives the impression that you are responsive to customer needs. What used to take several days to turn around can now be accomplished within minutes.
Reduced Marketing Costs
Digital transformation is the act of going from manual processes to digital processes. Whether you are making the transition for the first time or upgrading your process, you'll notice an increase in administrative and execution costs at the beginning. However, once your new process is in place, you'll quickly notice that digital marketing costs are significantly less than traditional marketing expenses.
Your company will spend less money on marketing supplies, labor, marketing channels, corrections, research, equipment and paid ads. When you outsource your digital marketing, you may spend even less. Plus, digital marketing is scalable. You make fewer adjustments in your strategy or resources as your company grows. Implementing new ideas or processes can happen almost instantly, regardless of your project's size.
Greater Brand Awareness
Regardless of the size of your business, your industry or your market, digital marketing levels the playing field by boosting your brand awareness. Without a massive marketing budget, you can reach thousands of people in your target market with your brand and message.
Digital marketing can put you on major platforms such as social media apps, emails or the internet. A digital marketing team can help you create a powerful strategy that helps you compete with larger, more established brands while giving you the same edge.
Contact Lucid Advertising Today for Digital Marketing Services
At Lucid, we provide a wide range of marketing tools that help you expand your market reach while targeting the customers you want. To find out more about any of our marketing services, call us at 850.760.0478 or fill out the quick contact form below, and we will be in touch.
We'll perform a free analysis of your website for common technical SEO issues and optimization best practices.