Pre- and Post-Tradeshow Marketing Campaign
Pre- and Post-Tradeshow Marketing Campaign
Situation: CCI Anesthesia, a privately owned leader in anesthesia practice management, initially enlisted the help of Lucid Advertising for a rebrand shortly after its launch. Since partnering with Lucid, the company has significantly grown brand awareness and has more than doubled its revenue to over $110 million in 2022.
In early 2023, CCI was ready to step up to the biggest stage in the industry and attend the Becker's Hospital Review 13th Annual Meeting. All of the company's competition would be there with their traditional business models.
CCI wanted a campaign that stood out from the clutter and communicated that they have a different story to tell and a better, more innovative solution.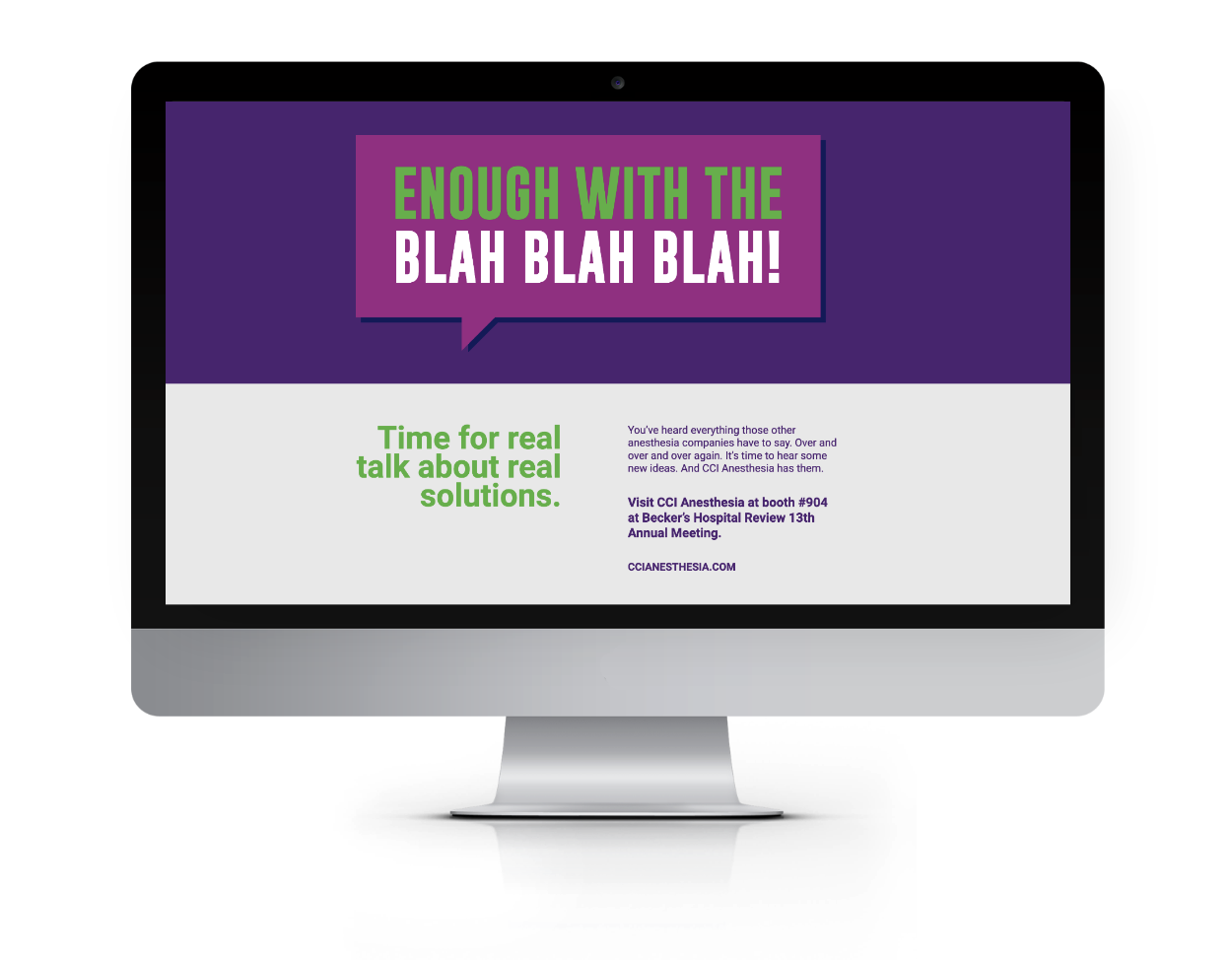 Lucid built a comprehensive marketing campaign that included pre- and post-show direct mail and email components, a landing page, social media posts and paid advertising, all focused on the reality that most tradeshows are repeats of the same companies, same people, same pitches, year after year. The first email and direct mail were teasers that had "Blah, Blah, Blah" for all headlines and copy. The web address, which linked to a landing page with more "Blah, Blah, Blah" but did include a link to the CCI website, was the only live piece of information.
"We engaged Lucid to bring new ideas, a fresh perspective, and a targeted social media strategy. The results: we're reaching new audiences and our sales pipeline is bursting at the seams...Lucid is by far the best partner I've ever had."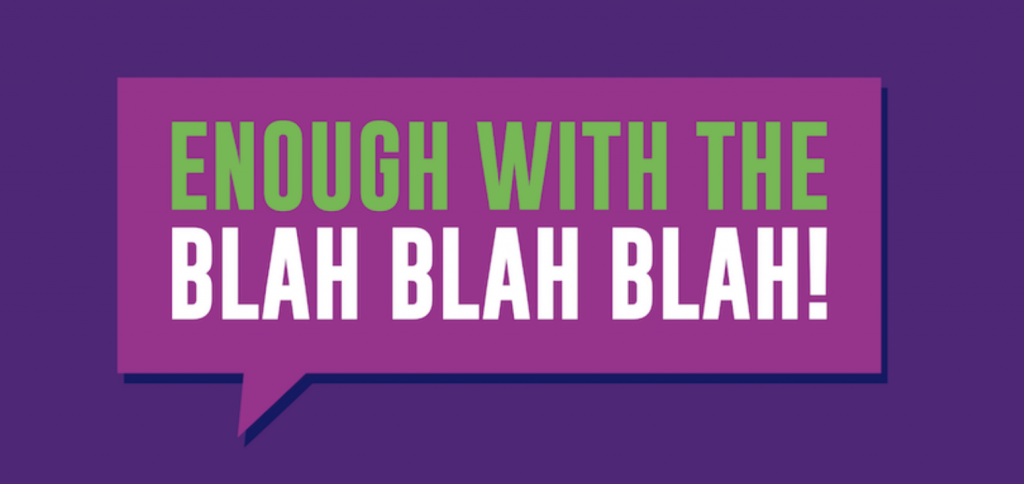 "Blah, Blah, Blah" resonated with attendees who were anxious to hear about new ideas and innovative solutions. Right out of the gate, the campaign was a success. The first teaser email elicited a 400% increase in click-through rates with hospital CEOs as compared to the previous three months combined. CCI provided real talk about real solutions and came away as a star of the show.