Client:
YMCA of Northwest Florida
Services:
PPC Advertising, Social Media Advertising

The YMCA had purchased a gym and rebranded it as a YMCA. As such, they needed to recruit new members. The challenge was the location, which was geographically isolated and had a permanent population of just 6,500 residents. The client set an aggressive goal of 100 new members within 90 days of the rebrand.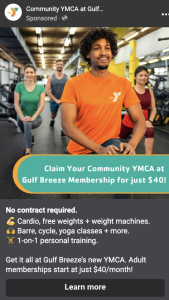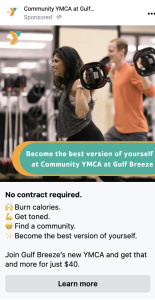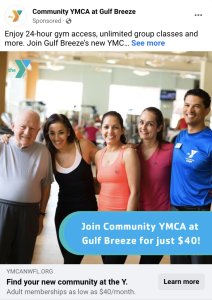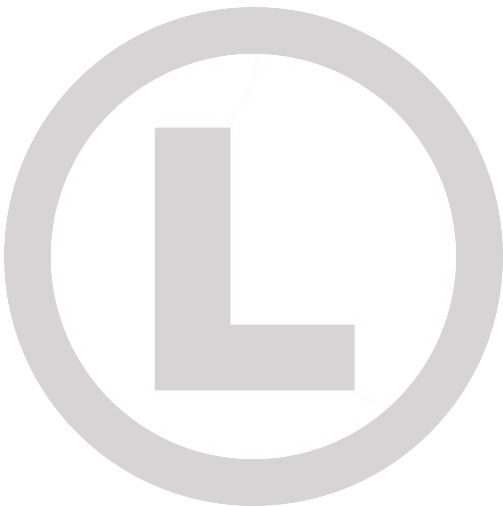 Lucid proposed a two-phase digital campaign that included Google search and Facebook ads, using both location and audience targeting. Phase one of the campaign would target the area immediately surrounding the gym and use New Year's resolution messaging since the campaign was scheduled to launch in January. Once results from phase one peaked, we recommended initiating phase two of the campaign, which would slightly expand the geographic target area and focus on life events, such as weddings, graduations, and would even include a relationship status of "It's complicated" to capture individuals in between relationships who were likely looking to get back into dating shape.
After three months, the digital initiatives generated over 360 new member signups. Even more impressive, the client's 90-day goal of 100 new memberships was achieved in the first six weeks, before initiating phase two of the campaign. The YMCA also noted that the conversion rate for existing members was much higher than they had experienced with previous rebrands. Because there was very little additional marketing support, the client attributed the high rate of retention to the digital campaigns as well.
"We were incredibly pleased with the results Lucid was able to achieve for us. This was, by far, our most successful rebrand. They really are outstanding at what they do, and they are a pleasure to work with, as well."